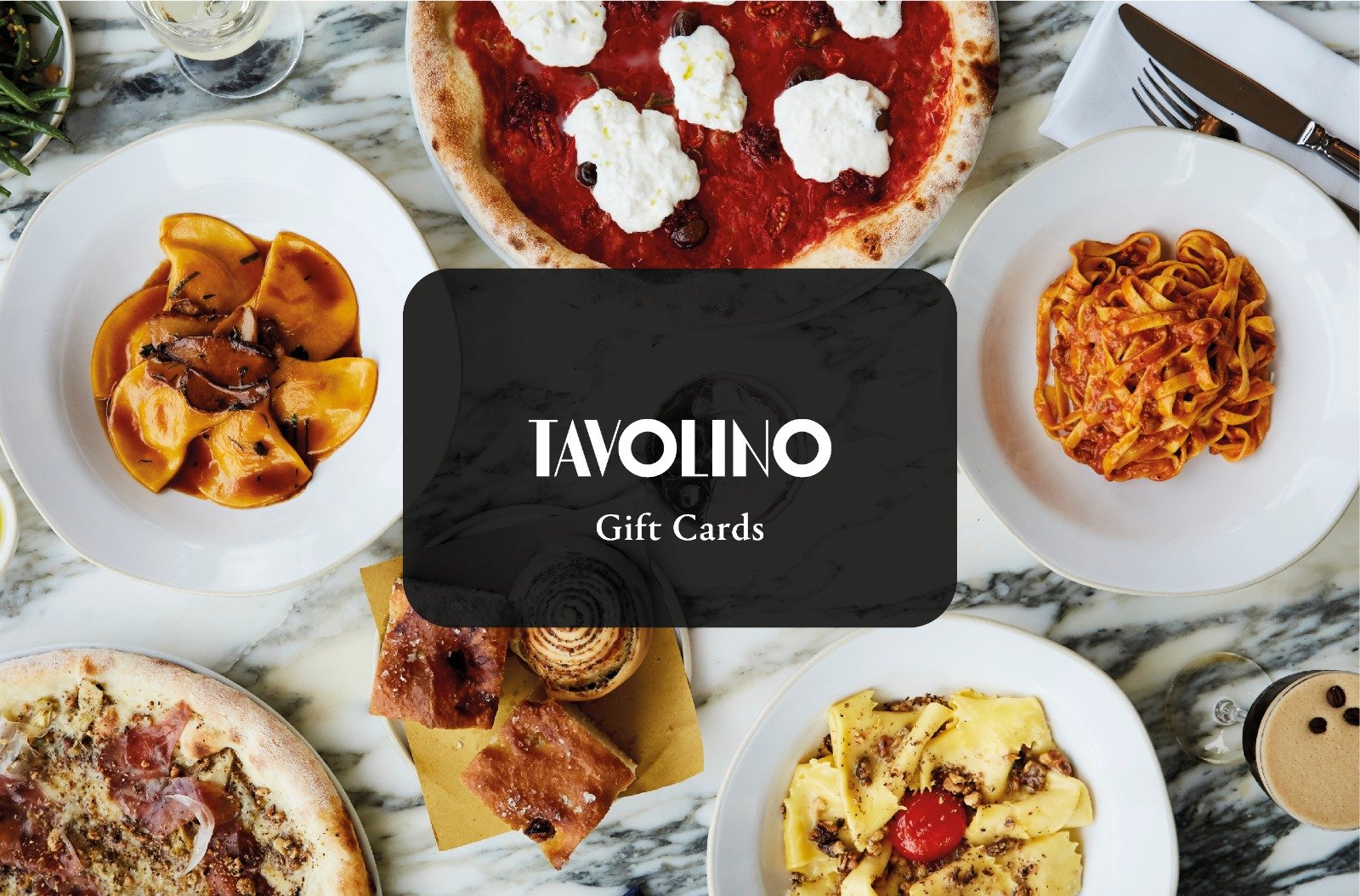 Enjoy the Tavolino experience with our high quality Italian dishes using the best produce from across Italy and the U.K. made fresh and from scratch daily.
To contact a member of our reservations team
please call 02034358050 or email [email protected]
---
Terms and Conditions
Gifts cards can be used in all locations in the UK unless otherwise stated. The gift card must be presented as a method of payment at the restaurant. Photocopies will not be accepted and all bookings must be made in advance. This is valid for the gift card value and is non-transferable.
Credit on most gift cards are redeemable straight away, no further action is required. We recommend you register gift cards online with your details. In doing so, if lost, stolen, or damaged we may be able to find it on our system and send a replacement e-gift card.
Register at: https://tavolino.mytoggle.io/register Please protect this card and treat it as cash, Tavolino cannot take responsibility for losses, damages or stolen gift cards.
Gift cards can be redeemed in full or used as part payment at Tavolino venues on drinks or food please check details when booking.
Gift cards cannot be exchanged for cash. No change or refund will be given but remaining balances will stay on the card for future redemption. Gift cards are valid 48 hours after date of purchase. Gift cards will expire 12 months from date of purchase, please see gift card carrier for expiry date. Any remaining balance will be deducted on expiry.
Gift card balances can be checked at Tavolino venues or online at: https://tavolino.mytoggle.io/balance
If we believe a gift card is fraudulent, we reserve the right to cancel the purchase and remove credit.
We reserve the right to amend gift card terms and conditions from time to time when considered necessary.
If you have any questions please contact us on: [email protected]
To read our terms and conditions please click here